Damaris Med-Spa offers professional and confidential services. Our staff includes a medical physician, registered nurse, and skin laser technicians with over 10 years of experience.

Call today for your consultation 902-660-3030.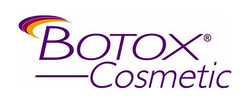 The BOTOX® injection process is quick and simple. Patients at our practice often describe it as fast and virtually painless. An assessment is made of the muscles to be targeted, followed by a precise injection of BOTOX® Cosmetic. The entire process takes no longer than 30 minutes, depending on the size of the area being targeted.

Patients are free to return to their normal activities immediately after treatment. BOTOX® injections take effect over the following days, and the results usually last several months before another treatment is required.


---

JUVÉDERM™ Injectable Gel is a treatment that can fill in lines, creases, and wrinkles for an improved, rejuvenated appearance. Like Restylane®, Perlane®, and Teosyal®, JUVÉDERM™ Injectable Gel utilizes hyaluronic acid to replenish moisture and add volume to the skin. After the filler is injected into the skin, the hyaluronic acid will gradually be absorbed by the body. While results of JUVÉDERM™ Injectable Gel typically last for about a year, many patients decide to undergo a treatment session every few months to maintain the excellent results.
---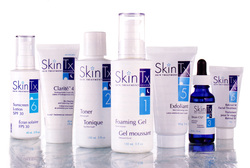 Skin TX is a medical skin care line that will treat skin care issues that regular skin care lines cannot. Acne, rosacea, melasma, and other skin conditions can be treated by Skin TX.

Clinical Chemical Peels available.

You and our skin care specialist will determine which treatment will provide you with the results you desire.


---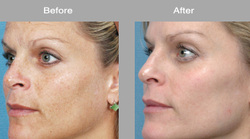 Skin Laser Treatments

A certified laser technicians will meet with you for a complimentary 30 minute consultation to discuss your needs.

The laser technicians will refer to RN and/or medical doctor for further recommendation if required.


Laser Hair Removal

Skin Tightening

Skin Rejuventation

Wrinkle Reduction

Velasmooth

Prices will be determined based on your needs determined by you and the skin care specialist.

Book and Pre-Pay 5 treatments and receive 20% discount.




---